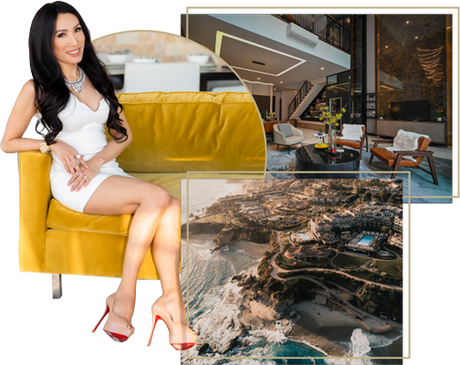 Christina Kim
As a native of Orange County, CA, Christina Kim launched her professional career in the real estate industry in 1997. She is a self-motivated natural optimist who diligently and patiently learned the real estate industry starting out as an Escrow Officer. Being the self-starter she is, she has owned and operated her own escrow companies which provided escrow services to a diverse range of clients, including Fortune 500 companies and major Hollywood movie studios.
Who you work with matters!
This isn't just a job for me, it's my life. What drives me is helping you realize your goals and I'm always eager to address and prioritize the things you are looking to achieve. Bottom line, I'm here to help guide you to the best opportunities, and not just what's most convenient.
Featured Areas
Use local guides to explore market trends, new listings, schools, and top businesses within the areas that interest you.

The American Dream TV welcomes its new host of Selling Orange County
A National Television Show that highlights lifestyle & real estate in Orange County. Featuring Christina Kim this Summer. New Episodes every month on NBC, CBS, Travel Channel & Fox Business highlighting lifestyle & real estate in your city.







Featured On The Show?
Specializing in Luxury Selling and Buying of Real Estate in Newport Beach and Southern California. Christina has over 20 years of experience in the Real Estate space as an Broker.